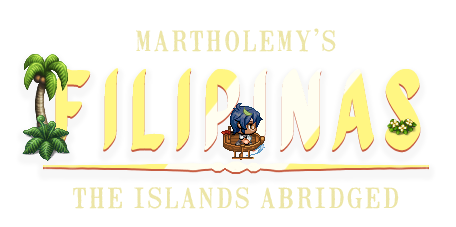 Filipinas (Open Demo: Version Abaca)
I'm moving the Filipinas Project to a Whole New Homepage! For the most up-to-date version, visit https://martholemylabs.itch.io/filipinas on the MartholemyLabs account!
Islands Abridged is being written, designed, and developed by @Marthy Arguelles Angue
with the help of Dr. Kathleen Ann Modina-Angue
and Cholo Salonga
and with the support of Gunship Revolution
and Roots&Wings Online Magazine
.
Character illustrations was by Mclloyd Sumagpang and the Quiapo Free font is by Aaron Amar. Islands Abridged is designed on RPG Maker MZ with music from Kadokawa Inc.
Special thanks to free and paid plugins developed by VisuStella, Coelocanth, Moghunter, Caspergaming, and Galv. Special thanks for visual resources from Avy, Whtdragon, Hiddenone, Pandamaru, and the RPG Maker Community at large.